When I came to Sonia, I had been dropped from any sort of funding I had before from British Athletics. I had a really bad groin injury that doctors misdiagnosed as osteitis pubis, and I really felt lost and didn't know what to do.

I reached out to her on Instagram and she decided to help me with my rehab and treatment protocol. It was amazing - the fact I could go to her on a weekly basis for soft tissue therapy and manipulation as well as be given a program I could follow to help me get back to fitness was amazing.

I learnt a lot from Sonia that I still implement to my training to this day. Her knowledge of the human body and the way they relate it to her clients (me) is top quality - and she does so in a way that simplified everything!"

DANNISH WALKER-KHAN
Team GB, European Gold 4x100m Athletics

"I'm on my 4th pain free day and plan to start easing back into running this week! To have hope again is, as an athlete, invaluable.

"After a hip injury last October, my hip pain increased to the point that I had to stop running (which is something I love). I spent quite a while doing some activation exercises through PT, but after an initial improvement, plateaued into a cycle of pain/worse pain.

For anyone who loves their sport, you know how hopeless this feels. Sonia's approach was very different - using progressive overload as well as strengthening stuff I didn't even know existed!"

SHARI TODD
Running & Lifting Enthusiast
"One month with Sonia improved my mobility in a way that I did not believe I could achieve with a year of yoga.

I have always struggled a lot with poor mobility, so I was really impressed with myself when I started to first feel and then see the results.

With simplicity and dedication, in short compact sessions, Sonia helped me to increase my wellbeing setting the beginning of my mobility journey."

FRANCESCO VASQUES
ICU Doctor, CrossFit & Calisthenics Lover
I have worked with Sonia as my sports therapist for a few years now. I chose her because she's also a strength athlete and understands my sport.

Sonia has helped me recover from two bouts of very painful sciatica, through a mixture of hands on work and rehab/mobility programs.

She's not only helped me recover from injury but also to increase my understanding of my movement patterns and how to bring balance to my training.

I can't recommend her highly enough.

REBECCA JONES
Master Strongwomen Competitor
I have been struggling to switch off from laptop and sofa life as home is now work. I've also been missing the routine of my regular PT gym sessions.

Having a structured approach to movement at home is helping me de-stress and feel I am doing 'something' for me whilst in lockdown.

I can feel the benefits of moving my body and the focus on mobility means I am not getting frustrated with a routine which doesn't replicate lifting heavy.

It's completely different but also complementary. In short it's keeping me sane and giving my body a much needed MOT.
ISABELLA PATEMAN
Mum with a love for Powerlifting
I started working with Sonia during a period of heavy training, when a pain in my inner-thigh/groin was starting to affect both training and everyday comfort, and I was getting pain after squats and during bench sessions.

At a later date, when I injured my back during training, Sonia was quick to respond with a large variety of techniques to get me moving again.

I went from not being able to get out of bed or tie my shoes to up and moving in less than 48 hours.

The homework Sonia has given me since working with her has improved my movement, back and groin strength, and I have got back to hitting PB numbers.

I would (and have!) recommend Sonia for anyone who wants to move better.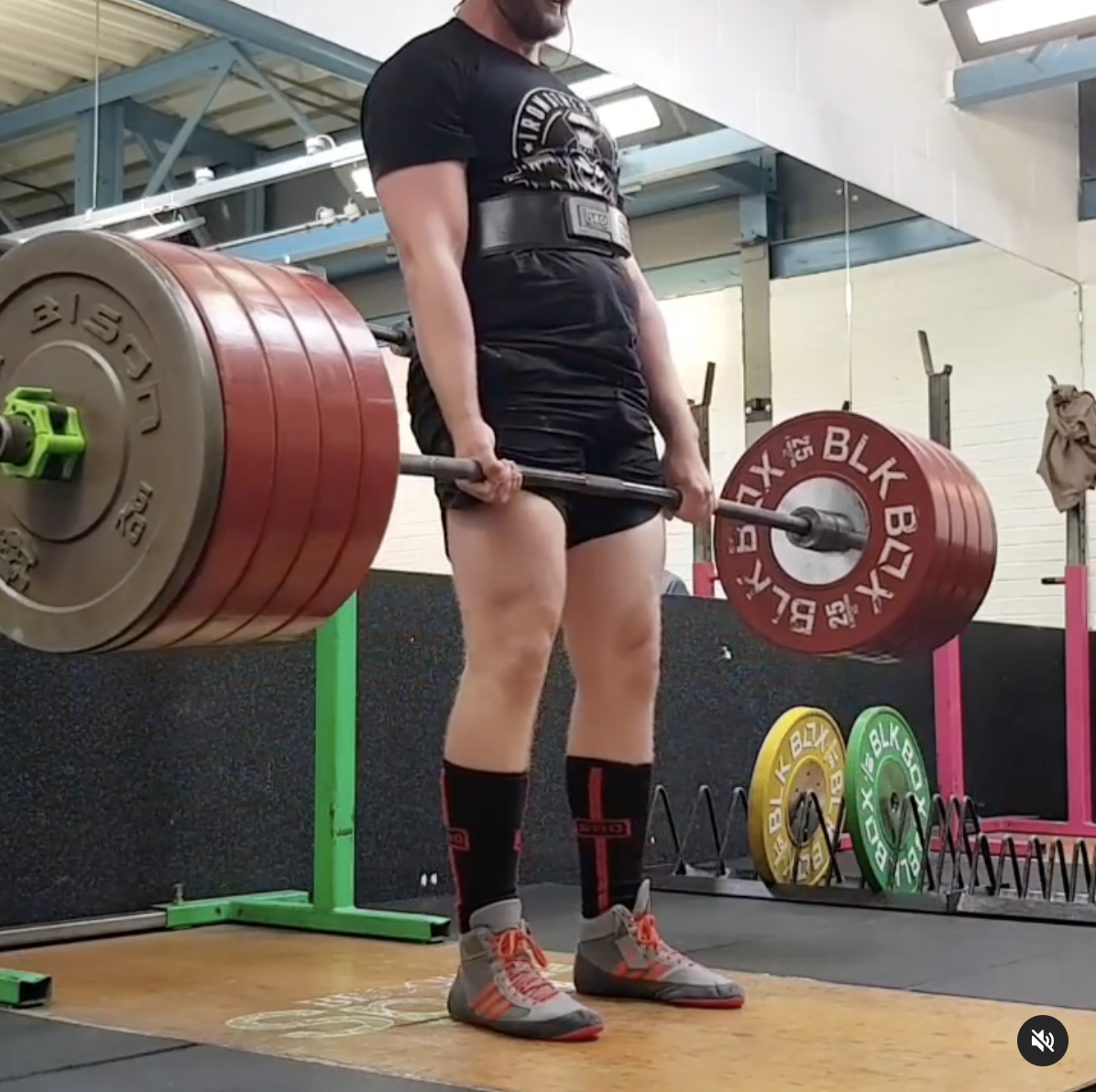 TYLER MAHER
Powerlifting Athelte